In Loopify, you can add collections to store transactional log-data. In other words, you can store data like purchases per contact, number of visits, dates, unique keys and what not.
If you are a school for example, you can store which student is currently on what programme, what level is their education, time left to study and so on.
To access this, go to Settings > Contacts > Manage transactional data collections.
You can then add your collection that fits your business. Fields can be added as much as needed, with a different input like string (text), key, number and date.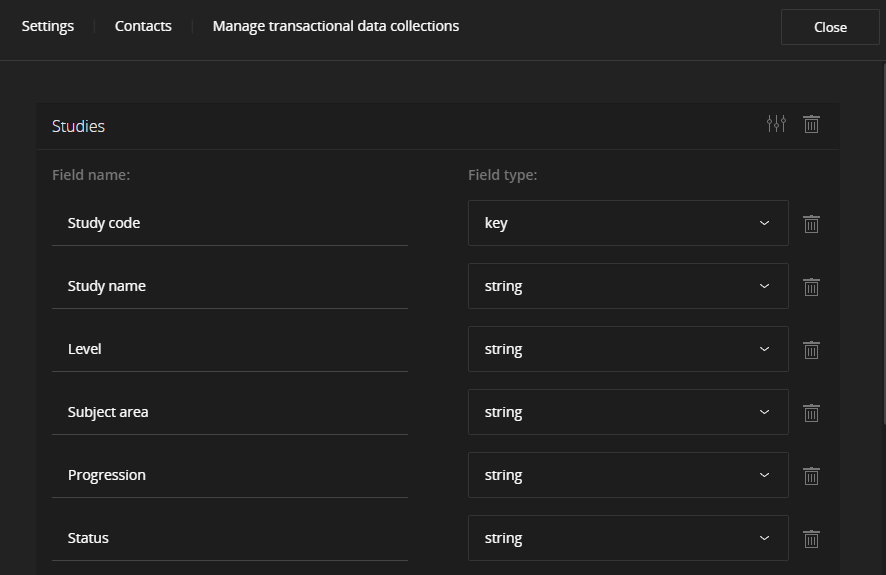 When a collection is added from here, it is then part of all contacts and you can add your transactional data via the Import block or the API Entry block.
Once data have reached your contacts, you can easily sort and send communication to them via Smart Segments - just create a new one, click on Custom Events and set your matching filters. Sweet!