In your segment settings, click a segment and you'll see the 'Allow users to add segments' checkbox.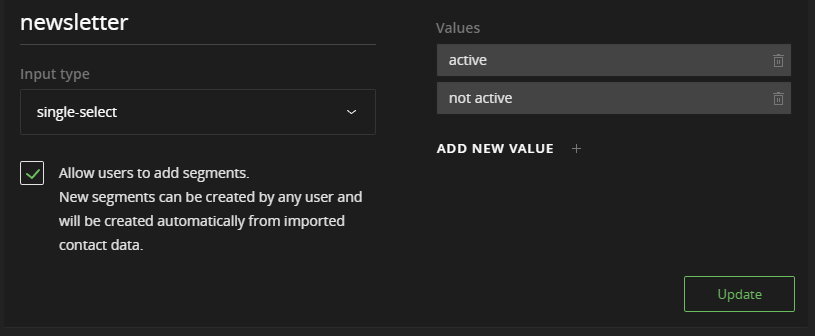 With this setting turned on, the user role of the account can create segment groups and segments when they import contacts.
This makes it easy to import contacts without having created the segments in Loopify in advance. A 'user' role can import a file with contacts that have segment values, and these segments will be automatically created in Loopify on successful import. It just saves a bunch of steps.