Preheaders are quite important, they support the subject line, and you have more control over what your contacts see.
Now, let us start with the difference first.
The preview text is a piece of copy pulled from the body of an email. The writing always displays the first few lines written in your email.
The preheader is applied to control the preview text, it appears right after the subject line, before the preview text.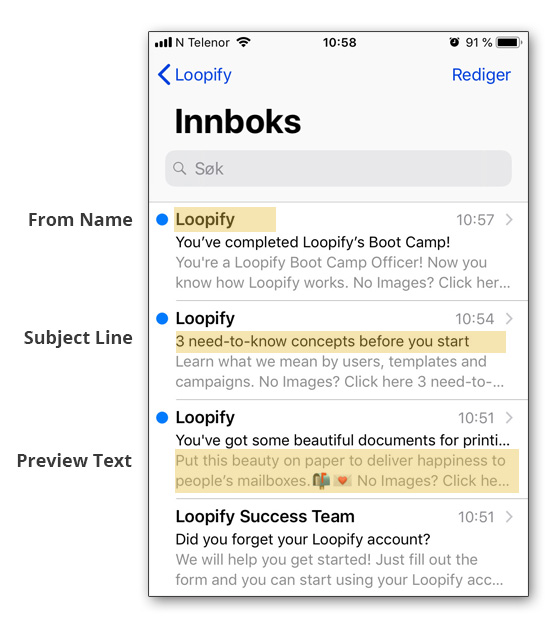 Every email client reveals the sender and the subject line, but not all of them display the preheader or the preview text. Inboxes don't look the same. Even those who display the preview text, the placement, and the characters count is different in every single inbox.

If you have two or more longer words in your preheader, you may see that one of them is missing. This is because email clients tend to show full words, which means a longer word may not fit in the preheader preview. If you slightly adjust the width of your email preview window - the preheader words will fully appear!


Which email clients show the preheader/preview text?