After sending your email campaign, you probably want to know how many opens or clicks you have.💌
But what are email opens, and how are they tracked?🤔
Most marketers consider email opens when a customer clicks on the email from their inbox and views the email, and this is correct! But there is more to email opens that we need to address.
Before I dive in, let's get the email clicks out of the way. Clicks are never an issue when it comes to them because you have to act on them and click on a link that leads somewhere, which can be measured and tracked more accurately. But email opens occur inside the inbox, and truth be told, you can't sneak a peek into your customers inboxes.


How do we know if the email was opened?
The email opens normally rely on tracking communication in the recipient's inbox. So, one way to track opens is by adding a small, transparent image (1x1 pixel) in the email HTML. This way, when the email is loaded, the tiny image is downloaded, and this is recorded as the email being opened. When a tracking pixel is loaded, we count that as "open."


What's wrong with the tracking pixel?
Yes, the tracking pixel is doing a good job, but it's not a perfect measure, because it is very dependent on the recipient's email client and its settings.
Let me give you an example. In Outlook, the images are disabled by default. This is already a problem because the tracking pixel can load only if the images are enabled. This way, the user can open the email never click "download images" the tracking pixel will not be loaded, and this is not counted as "opened," and the reports will never display this "open."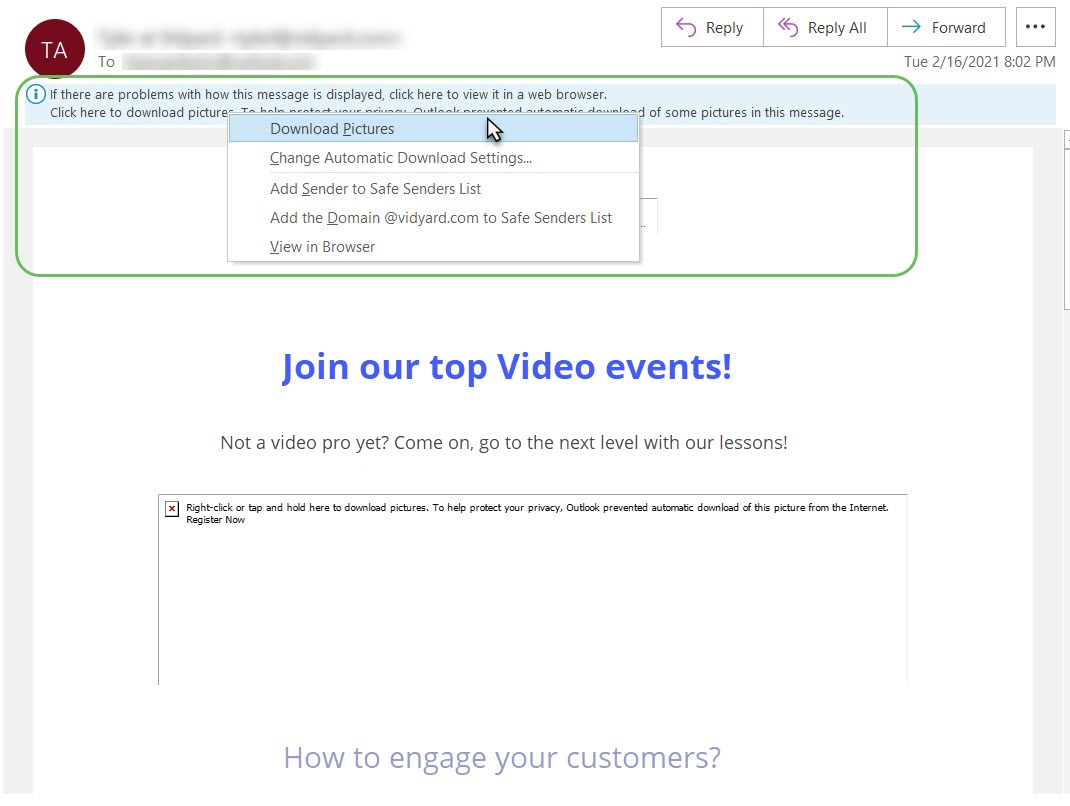 You maybe know this but, there is a change that many of your recipients are using Outlook and probably have not enabled images.
It's not just Outlook, some email clients have an option to receive emails that only contain plain text but the tracking pixel is only allowed in HTML emails. Also, some email clients can have a preview pane of the email, and here you could scroll through the email from the preview, never download the images, and have the same problem with the tracking pixel.
But here is another observation. The user could enable all images from a sender (or have the images enabled in general), and this can result in an open every time the user clicks the email, even if it's only in the preview.

Why you should pay attention to email opens?
The number you see in your reports as email opens is almost never 100% accurate. I'm not saying to dismiss this number. All I'm trying to say is probably some of your recipients have opened the email with disabled images. So yes, there is a possibility that some emails are opened without being counted as such.
But you should always pay attention to your reports! Yes, email opens might not always be with the correct number, but they are still a good measure of email success! You can always send two different emails and use the reports to see which email was more successful.
Here is one tip from me on how to approach the email opens. Try to complement the email opens by including a link! As I mentioned at the beginning, links are easier to track when they are clicked—this way, your email opens can give you a more precise understanding of your engagement.
Do you have a low open rate? Learn the 18 Factors Affecting Your Email Open Rates and how to avoid mistakes!